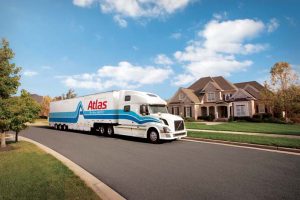 Through City Transfer and Storages' affiliation with Atlas Van Lines we have the reach to serve your transportation requirements anywhere in the world.  We're proud to be one of over 400 agents in North America and over 800 agents worldwide
Atlas World Group, Inc., headquartered in Evansville, Indiana, is the parent company of Atlas Van Lines, Inc., a nationwide interstate motor carrier.  Atlas Van Lines is the fastest growing major moving company in the industry, the second largest carrier overall, and the second largest carrier of household goods and special products.
Atlas' Relocation Services Group, serves customers moving between states in the US and also between the US and Canada.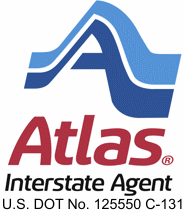 Atlas' Specialized Transportation Group provides transportation services for special products such as trade shows, fine art, electronics and other commodities.  Other companies within the Atlas World Group, Inc. family serve household moves throughout Canada, international freight forwarding, worldwide relocations and other transportation support functions.
For details on services provided through Atlas, visit their Web site click here.
City Transfer and Storage is your connection to any of our local, North Carolina, U.S. and International services.  We seamlessly coordinate all of the details for you, whether you're moving from Buffalo to Buenos Aires, Hong Kong to High Point or Greensboro to Winston-Salem.