City Transfer and Storage is owned and operated by the third generation of the Lassiter family. Each of the brothers – Bart, Ron, and Scott – is a Vice President and owner.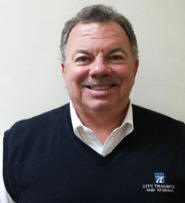 Bart Lassiter joined City Transfer and Storage after graduating from Appalachian State University with a degree in business administration in 1975. Although he started as a truck driver, Bart soon discovered his true calling – sales. In 2003, 2004 & 2016, he was recognized as Atlas' top nationwide sales representative for Market 2 (metropolitan areas with a population of 1 million to 2.4 million).
Bart credits the dedicated drivers and employees at City Transfer and Storage for the company's sales success. "It boils down to the people we have working with us," says Bart. "It's easy for me to sell when I know I have good people behind me to get the job done."
A former president of the North Carolina Movers Association, Bart also has served on the boards of many community organizations, including the High Point Merchants Association, the Salvation Army, the Rotary Club, the Piedmont Triad Relocation Council and the High Point YMCA. Bart may be contacted at blassiter@ctsmoves.com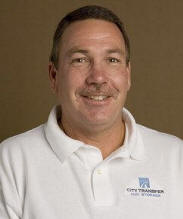 Ron Lassiter traveled a little different educational pathway, graduating from Pfeiffer University with a degree in criminal justice in 1978, before joining the family business. A whiz with trucks and other heavy equipment, Ron was the first person to drive a tractor-trailer cross-country for the company – at age 18. After college, Ron learned firsthand the concerns of customers and the challenges of drivers while piloting a City Transfer and Storage truck for five years through 42 states.
An expert on the operations side of the business, Ron now focuses on the company's crane and rigging business – a specialty service not offered in-house at most moving companies.
By combining expert crane and rigging services with traditional moving services, City Transfer and Storage can address oversized items, sensitive equipment and challenging logistics. "We provide our customers with a comprehensive relocation solution," Ron notes. "We can handle the whole nine yards, from personnel to equipment." Ron may be contacted at rlassiter@ctsmoves.com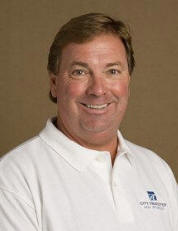 Scott Lassiter planned a teaching and coaching career after graduating from Appalachian State University with a degree in political science in 1979, but he was immediately called upon to put his skills to work in the family company.
"When I came into the business, we needed to increase our operations, warehouse and sales capabilities," he recalls. "I started wearing all kinds of different hats." Those multifaceted experiences developed his expertise in a variety of business areas, and eventually led to his role overseeing the company's expanded operations at their new Winston-Salem office in 1994.
A leader in statewide moving and trucking organizations, Scott was the first two-year president in the history of the North Carolina Movers Association. He also was the recipient of that organization's Mover of the Year Award in 1997 and its James T. Dorman Distinguished Service Award in 2001. He currently is on the board of the North Carolina Trucking Association.
Former Board member of the North Carolina Movers Association.
Only recipient named Mover of the year twice by the North Carolina Movers Association
First two-year President of the North Carolina Movers Association
Awarded the James Dorman Distinguished Service Award by the North Carolina Movers Association
Past Chairman of the North Carolina Trucking Association
Presently on the Board of Directors of the North Carolina Trucking Association
Presently Chairman of the North Carolina Trucking Association Foundation
Scott may be contacted at slassiter@ctsmoves.com=