Climate Controlled Secure Storage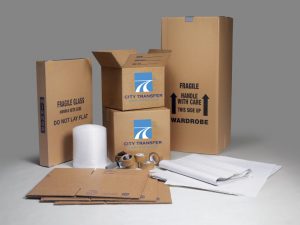 When you need to store your household items on a temporary or long-term basis, we have over 115,000 square feet of warehouse space to accommodate you.
As one of the largest storage companies in North Carolina, City Transfer and Storage has stored just about everything from a yacht and a school bus to furniture, artwork and pianos.
You can count on us for secure, climate-controlled storage of all types of household goods, outdoor equipment and miscellaneous items.  With our large covered dock and high warehouse ceilings, we can store bulky items with ease and can accommodate large and unusual pieces of equipment.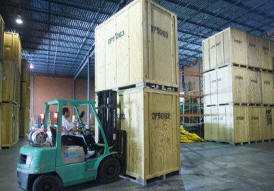 When we store your household goods, we're able to back moving trucks directly into our warehouse to unload, protecting your belongings from the outdoor elements. Each family's items are stored in sealed containers, which are catalogued by number and tracked by computer.  Sofas and other upholstered pieces can be wrapped in protective plastic and stored on special racks. Fragile and oversized items can be individually packaged through our in-house crating division.
In addition to traditional storage, we offer the option of your own personal mini-storage. HomePak™ is delivered to your door or driveway for you to load with the items you wish to store.  You lock your HomePak™; we pick it up and place it in our warehouse for secure, climate-controlled storage.
For additional information on our secure, climate-controlled storage, please call (800) 476-9844