Need flexible and complete resources to support your business endeavors?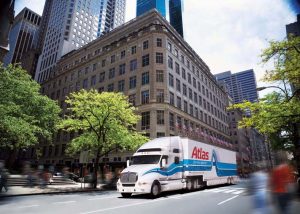 Successful companies need a comprehensive selection of services from a responsive resource – so important details are addressed while you keep your focus on business.  Our portfolio of services offers you resources to run your business and the flexibility to address needs as they arise.
Many of our corporate customers consider City Transfer and Storage to be their resource of choice for:
Explore the details for any of these services by clicking the links above.  When you're ready to have a conversation about any or all of our Corporate Services, please call (800) 476-9844
Corporate Employee Relocations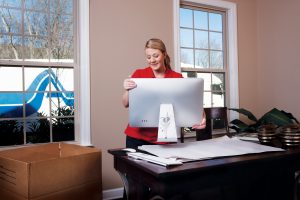 When you choose City Transfer and Storage to handle your relocations of new and transferring employees, we deliver more than just their belongings. We deliver targeted, personalized service your key employees deserve at a competitive value.
And we understand the nuances the relocation implies – a new home, a new position and an entirely new community for your employee and his or her family.
As we manage the move for your employee, we anticipate and address the details that provide peace of mind – for the employee and for you.  We're mindful that our services are an extension of the relationship you have with your employees and we act in ways that honor the relationship.
When we manage your employee relocations, you can count on:
Single-source move coordination. Your employee will be assigned one customer service representative to coordinate all details of the move.

One moving team. The same crew that loads the employee's belongings unloads them at the final destination. They're familiar with your employees, their possessions and preferences
The attention of an Atlas owner. If questions arise anywhere along the route, call us. As one of the agents with an equity position in Atlas Van Lines, we know where to find answers to your questions.  We ensure that your employees – and you, are well-satisfied with our services!
For additional information on Corporate Employee Relocations, please call (800) 476-9844
When you need to move your company, an office, a few departments, a store, warehouse, manufacturing facility or large equipment, City Transfer and Storage has the expertise you need.
Beyond furniture and files, we also have extensive experience in moving sensitive computer equipment and large commercial items such as air-conditioning units. We'll do the heavy lifting and transportation so you can keep your hands on the day-to-day operation of your business or organization.
Our moves are carefully planned and executed. Among the services we provide are:

An on-site survey by our professional staff to determine your needs and schedule prior to the move.

A detailed bid outlining our plan for all aspects of your move.

On-site coordinators to ensure that moving day proceeds smoothly for your company.

Meetings with your employees to communicate their responsibilities for packing personal items and assisting in the move.

Specialized crating for delicate or bulky items. Our experienced in-house crating department can build special packaging to protect items from works of art to glass topped tables.
Availability of our in-house crane and rigging division to handle heavy equipment, such as copiers, computer systems and air conditioning units.
Information on our record storage division, which can provide a cost-effective alternative to on-site record management in your new business location.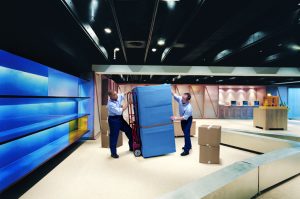 Working together with you, we'll develop a detailed moving plan that minimizes business disruption while providing maximum safety and efficiency. Your move will be performed by professional, full-time employees of City Transfer and Storage who have years of experience in protecting business assets.
For additional information about our commercial and office relocation services, please call (800) 476-9844