Bart Lassiter of City Transfer and Storage Receives Top Salesperson Award from Atlas Van Lines
High Point, North Carolina, September 13, 2005: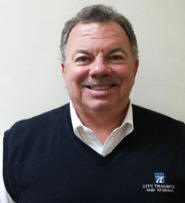 Atlas World Group, Inc. the corporate parent of Atlas Van Lines, has again recognized Bart Lassiter as the top salesperson for market areas with populations between 1 – 2.4 million people. As Vice President and Partner of City Transfer and Storage, an Atlas Van Lines Agent, Lassiter has earned this award in 2003 and 2004 for his sales endeavors on behalf of Atlas.
"We're proud to be an Atlas Van Lines agent," said Bart Lassiter "and this top salesperson award really reflects on our whole company. Our packers, movers, drivers and support people provide the quality that makes selling a privilege. Their work has also been recognized through Atlas' Milton M. Hill Quality Award, which we've earned for two consecutive years."
Atlas Van Lines is the largest subsidiary of Atlas World Group, Inc., based in Evansville, Indiana. City Transfer and Storage is one on the 62 stock holding agents in Atlas World Group, Inc. and has enjoyed a mutually beneficial affiliation with the company since Atlas was repurchased by its agents in 1988. Atlas Van Lines currently has over 800 agents worldwide.
City Transfer and Storage is preparing to celebrate the company's 100th anniversary in 2008, under the third generation of Lassiter family leadership. The Lassiter brothers – Bart, Ron, Scott and Tim are partners in the company that addresses local, regional, national and international moves for its corporate and individual clients. In addition to moving services, the company is renown for its climate-controlled storage, crane & rigging expertise, warehousing, distribution and logistics.
City Transfer and Storage has been located in the Triad area since 1908 and maintains corporate headquarters in High Point and Winston-Salem, NC.